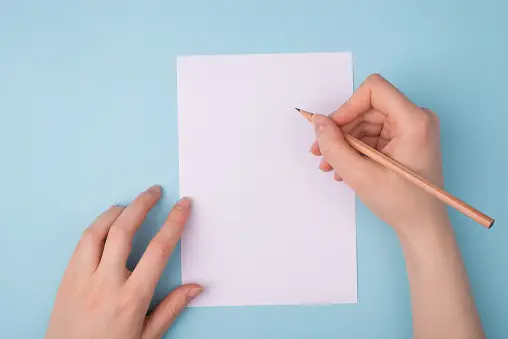 Greetings, dear readers! Today, we want to share our passion for paper and the driving force behind what we do here at Church Paper. We believe that paper is more than just a material; it's a canvas for creativity, a vessel for ideas, and a catalyst for greatness. That's why we are thrilled to ship out only the highest quality paper to our customers, knowing that its journey has just begun.
Quality That Sets Us Apart
At Church Paper, quality is at the heart of everything we do. From the moment we source the finest materials to the day your package arrives at your doorstep, we ensure that every step of the process meets our stringent standards. Our commitment to quality means that you can expect nothing less than excellence when you unwrap our paper.
The True Essence of Paper
While paper starts as a humble product in our inventory, it becomes something extraordinary when it falls into your hands. Whether you're printing a heartfelt invitation for a special event, crafting a stunning piece of art, or preparing important documents for your business, paper becomes the medium through which your ideas take shape and come to life.
A Journey of Creativity
When you use Church Paper, you're embarking on a journey of creativity. We take immense pride in being a part of this process. Your imagination, combined with the versatility and quality of our paper, allows for endless possibilities. Every stroke of the pen, every brushstroke, and every printed word on our paper carries a piece of your vision and creativity.
Supporting Your Greatness
We understand that greatness comes in many forms. Whether you're a professional artist, a small business owner, an event planner, or an individual with a passion for crafts, we're here to support your journey towards greatness. Our paper is the foundation on which your ideas take flight, and we are genuinely honored to play a role in your creative endeavors.
We believe that paper isn't finished until you make it great.
Join the Church Paper Family
We invite you to join our growing community of creative minds and passionate individuals who have chosen Church Paper as their trusted partner. Together, we celebrate the joy of creation and the thrill of transforming ordinary paper into something extraordinary.
Share Your Masterpieces with Us
At Church Paper, we're more than just a supplier; we're part of your artistic journey. We would love to see how you've transformed our paper into something special. Share your masterpieces with us on social media, and let's inspire others to embrace the magic of paper.
Unleash Your Creativity Today
As we ship out each order, we do so with excitement and anticipation, knowing that our paper is the starting point for greatness. We encourage you to unleash your creativity, embrace the possibilities, and turn our paper into something extraordinary.
Remember, at Church Paper, we believe that paper isn't finished until you make it great. Thank you for choosing us as your paper supplier, and we look forward to being a part of your creative journey. Stay inspired, stay creative, and keep making amazing things with Church Paper!
– The Church Paper Team